Bar-Line Chart Widget¶
Important
The Bar-Line Chart currently supports only single domain identifiers, a common Y-axis and a one line for the first identifier added to the contents section.
The bar-line chart combines the features of the bar chart and the line chart. The bar-line chart displays the data using a number of bars and/or lines, each of which represent a particular identifier or data set. A combination of bars and lines in the same visualization can be useful when comparing values in different categories, since the combination gives a clear view of which category is higher or lower. For example, a bar-line combination chart can be used in order to compare the projected sales with the actual sales of some products across different channels.
An example of the bar-line chart widget is shown below: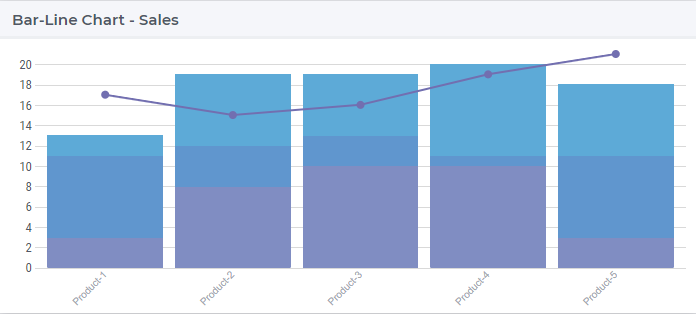 In the next sections we discuss and illustrate one-by-one the functionalities in the options editor of the bar-line chart.